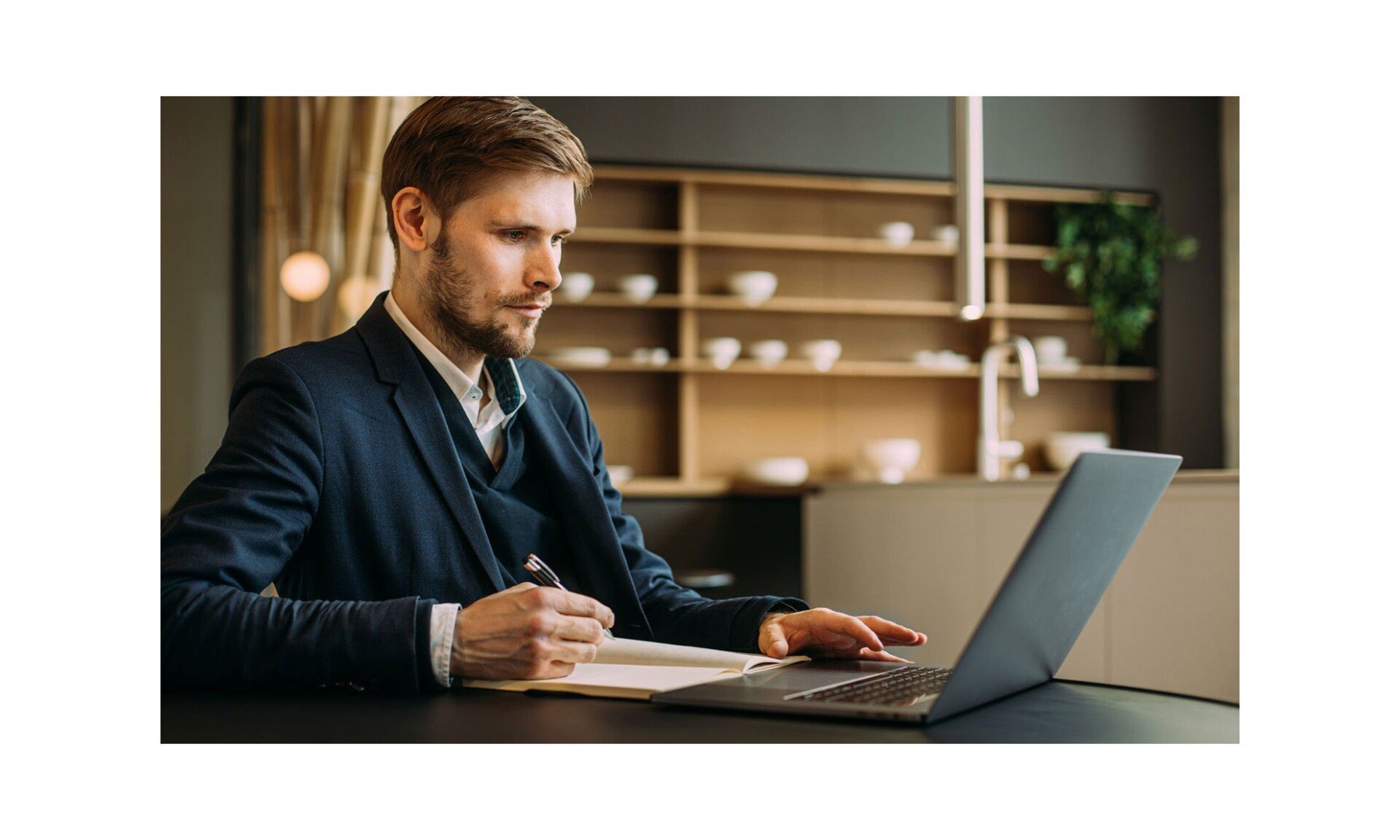 Blog: Virtual student recruitment in post-Covid
In 2019, there was a worldwide total of 188,000 international K-12 students. Based on recent surveys, Canada, as a study destination, is likely to emerge as a winner from the pandemic compared with other major English-speaking destinations such as Australia, New Zealand, the UK, and the US.
Although Canada, along with Australia and the US, has experienced a slight decrease in the number of international K-12 students in the past two years, recently conducted surveys confirmed the growing demand for Canada thanks to the perception of it as a safe destination. In COVID-19 times, Canadian institutions have been regularly providing updates, news, support, and financial aid to international students. In addition, the current strict travel restrictions in New Zealand and Australia have seen demand shift towards Canada, especially from Germany and Spain.
Recently collected data reveal that the main source market for international K-12 students remains China, a situation which is unlikely to change in the near future.
China's development in the last decade has been significant. The level of literacy has increased by 13%, and more than half the Chinese population is of productive age (15–59 years old). In economic terms, the most developed cities are Hangzhou, Nanjing and Chengdu, which have the highest household income, while parents from Chengdu are the most likely to send their children to study abroad, specifically for high school programmes.
China has been recovering economically from the pandemic very well: 80% of mid- to large-sized Chinese education agencies continue to operate and are well established, with an average industry experience of 12 years. For instance, Canadian educators are generally well perceived amongst Chinese agencies – which may be reflected in the fact that 91% of agencies are promoting long-term programmes, including K-12 and higher education.
Globally, the demand for overseas study continues to be relatively high. However, educators need to take into consideration parents' hesitance about sending their children abroad during the pandemic. Having a particular footprint in digital space and a social media strategy can help educators to recruit students directly and increase the proportion of student applications.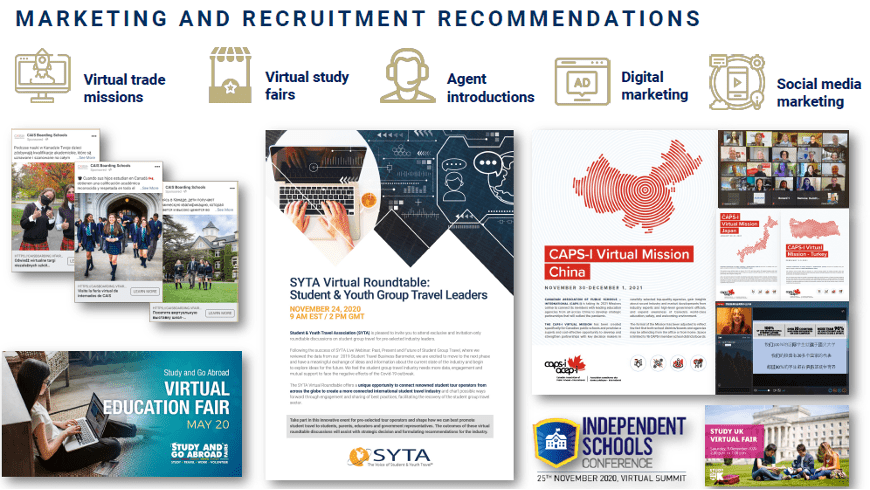 The underlying trends currently followed by destinations and providers in terms of effective international student recruitment strategies and marketing solutions help to maintain the engagement of agents and educators worldwide.
Most marketing and recruitment activities have moved online to virtual events such as virtual trade missions or virtual study fairs. Virtual events have proved to be a time- and cost-effective way to actively connect with and engage educators and agencies on a global or local level.
To sum up, online marketing should be a crucial part of any international outreach strategy. Using these online recruitment channels, in combination with the more traditional recruitment channels predominantly used in pre-COVID times, study destinations and individual education providers will remain competitive and relevant in recruiting international students.