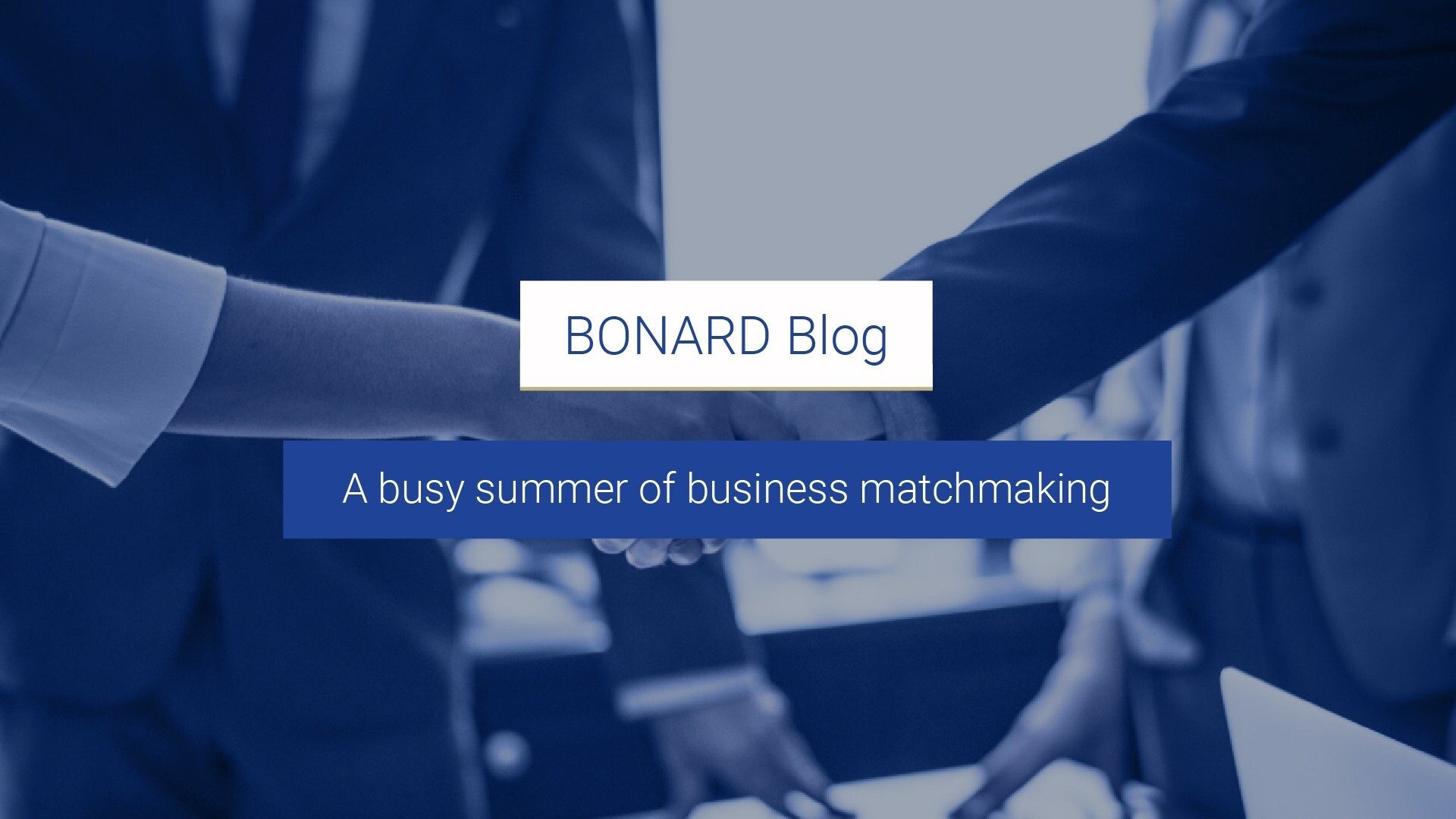 BONARD Blog: A busy summer of business matchmaking
Now that in-person events are back in full swing, it is even more rewarding to witness valuable partnerships being forged between key international education stakeholders and our selected agents.
Two of the most exciting events the BONARD team worked on this summer involved our trusted partner Canadian Assoc. of Public Schools International.
We have been organising trade mission events with CAPS-I for nine years, including several remote events.
This summer, we all met in person – first in #Copenhagen, for our Scandinavia Trade Mission on June 1st, and then in #Madrid, on June 9th, for the Spain Trade Mission.
We pride ourselves on impeccable event management, but our real asset as a market research company is agency selection.
While we have extensive and up-to-date agent databases in-house for any source country, we don't rely on them alone: we screen and interview #agents in person for each event to ensure that they are precisely what our client is looking for.
The Trade Mission in Scandinavia
Our Scandinavia event selected agents from #Belgium, #Denmark, #Finland, #Sweden, #Norway, #Germany, #Latvia, #Lithuania and the #Netherlands. We initially screened a total of 190 agencies across the region and then approached 50.
In consultation with CAPS-I, we then selected 22 agencies to participate in the trade mission based on their portfolio, area of focus and interest in new partnerships.
The agents selected for this trade mission represented 6,931 students, 66% of whom were K-12 students. Also, 56% of all students these agencies sent to Canada participated in high-school programmes.
Samuel Vetrak, BONARD CEO, explained:
"All of the agents interviewed had a genuine business interest in expanding their portfolio in Canada. This is because the majority of them saw a shift from traditional to new K-12 destinations – and #Canada is an emerging destination country for that age group."

The Spain Trade Mission
#Spain is an exciting country for international education stakeholders, especially now that its outbound student mobility has picked up again and is steadily moving towards pre-pandemic levels.
For this event, we received a total of 55 qualified applications from agents in the country and selected 23 through screening and interviews, ensuring that agents fulfilled our criteria: expertise in K-12 programmes and interest in expanding their portfolio in Canada through new partnerships.
The selected 23 agencies approved by CAPS-I represent 3,362 students, 67% of whom were K-12 students. Of all the students these agencies sent to Canada, 96% took part in high-school programmes.
Lenka Kubasova, Head of Business Solutions at BONARD, commented:
"While Spain is still a strong source country for English language students, demand is growing for different types of study programmes abroad, including those for K-12 students."

Traditionally, the destinations for these types of programmes have been either #Ireland or the #US. However, the feedback we gathered from Spanish agencies indicates that some are looking at Canada as well, as education providers in Canada have the capacity to welcome the increasing demand and offer high-quality but more affordable programmes to their students.
Kubasova added:
"As a result, Canada is becoming a very popular study abroad destination in Spain."

Bonnie McKie, Executive Director of CAPS-I shared her thoughts on the business matchmaking missions:
"CAPS-I and participating members of both trade missions were very pleased with the B2B meetings. Despite being late in the registration cycle, a few Fall 2022 applications were even received as a result."

What's next
The BONARD team, CAPS-I and a selected group of top agencies will meet again for the Trade Mission to Italy, which will take place in #Milan on September 27th. Arrivederci!