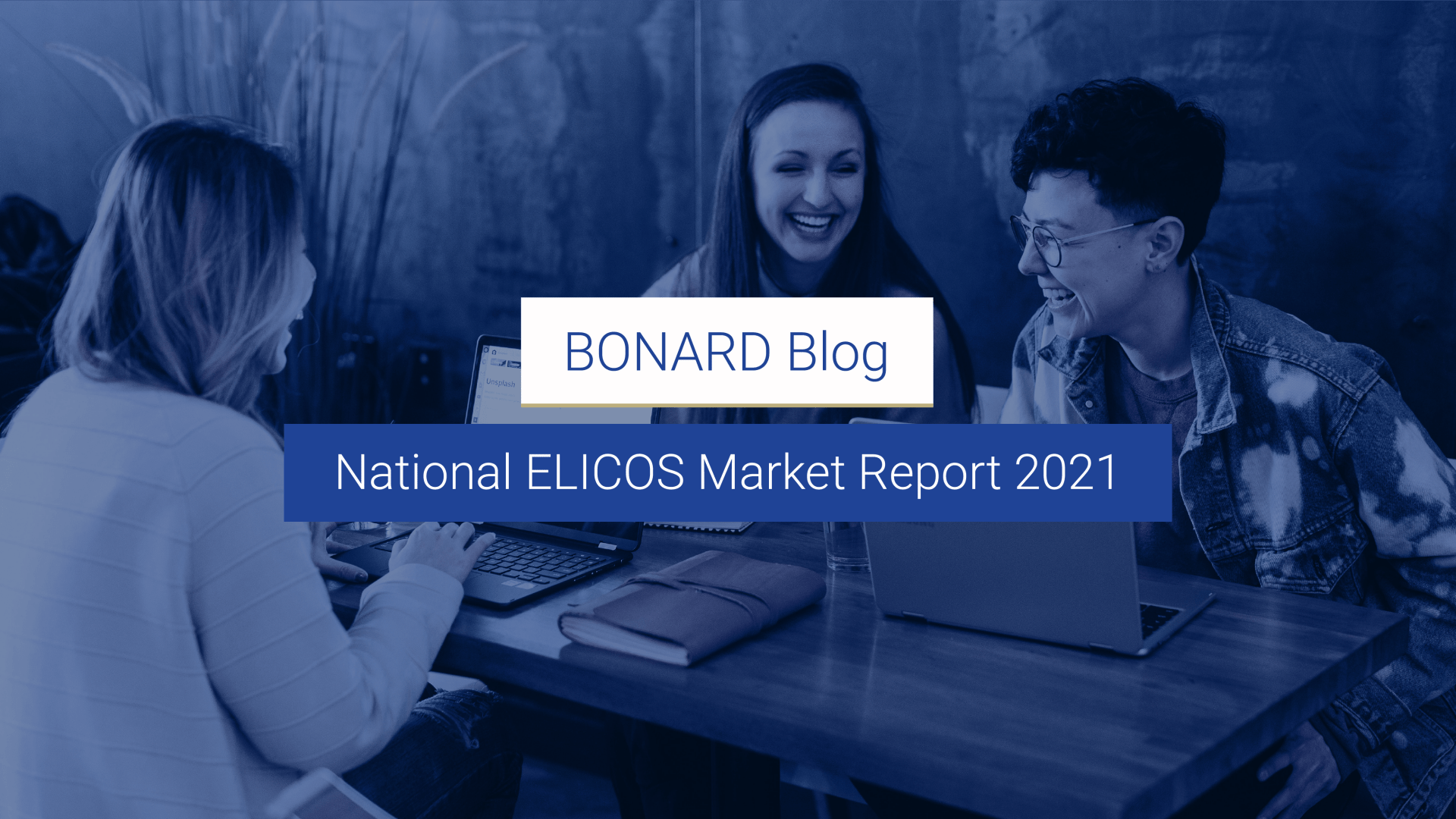 BONARD Blog: Australian ELICOS suffered further losses in 2021, but off-shore delivery is still strong
Two years of pandemic crisis have shrunk the Australian ELICOS student population by 77% and have slashed the sector's economic contribution by 82%, according to the latest edition of the National ELICOS Market Report.
The report, commissioned by English Australia and prepared by research partner BONARD, shows that the Australian English language teaching sector suffered further losses in 2021 after the 2020 crash.
The big picture
While travel restrictions and border closures have hit the English language teaching sector worldwide, Australia has experienced particularly sharp drops in student numbers.
A total of 130,129 fewer students enrolled with ELICOS providers in 2021 compared to 2019, a 77% decline. The market also lost 82% of its economic contribution, which totalled AU$ 1.94 billion in 2019.
The research shows that, after the initial Covid crisis in 2020, the market kept registering heavy losses in student numbers and revenue during the second year of the pandemic.
Student numbers plummeted by 56% and student numbers by 59% between 2020 and 2021, while the sector's economic impact declined further, from AU$ 1.1 billion in 2020 to AU$ 439 million in 2021, a 61% decrease.
Svetlana Cruz, Senior Research Manager at BONARD, commented: "We still don't have the full 2021 statistics for all the eight major destinations for English language students worldwide, but we expect the downward trend seen in 2020 to have continued in 2021.
"However, as other destinations gradually reopened their borders– Canada in 2020, followed by the UK and the USA in 2021 – we can expect them to show milder declines in student numbers than the ones recorded in Australia. As the recovery starts, we expect Australia to have lost some market share to Canada, especially in Latin America."
A slow recovery
Student numbers from all the major source countries plummeted in 2021. China still held 25% of market share, but it also showed the sharpest drop in terms of student numbers: 8,938 fewer students in 2021 compared to 2020. Student numbers from the other countries in the top 10 also declined, most significantly from Colombia (-61%), Japan (-65%), Brazil (-70%) and South Korea (-70%).
On a more positive note, Nepal showed signs of resilience as a source market. Sitting in fourth position with a 6% market share, Nepal had been growing steadily between 2017 and 2020 before the pandemic hit, and it was the least impacted country in the 2021 top 10 (-13%).
Surveyed on their estimated business recovery outlook, sector stakeholders were mildly optimistic. Recovery is estimated to have started in 2022, and the sector expects to reach 55% of the 2019 market volume in 2023 and 80% in 2024.
A changing landscape: strong off-shore delivery and more pathway students
The Covid crisis left its mark not only on student numbers, but also on student mobility patterns and learning preferences.
The off-shore market is growing: it accounted for 80% (8,873) of student numbers in 2021 and 77% (74,870) of all student weeks. The top countries of origin for off-shore students were all in the Asia Pacific region: China, Japan, Vietnam, and Taiwan.
The relative strength of the online and off-shore market is a promising sign, according to Cruz.
"It shows that students' interest in studying in Australia continued despite ongoing border closures in 2021."
The analysis also picked up a shift in the proportion of enrolments at each provider type. While stand-alone colleges had the lion's share of enrolments pre-Covid, in 2021 university-based providers accounted for 38% of all enrolments (15,182), followed by VET providers (31%, or 12,219 enrolments).
Growing enrolments in university-based providers are fuelled by students enrolled in pathway programs online, especially from the Asia Pacific region, with 55% of students coming from China.
As border closures and travel restrictions hit the traditional English language study abroad market, higher education proved more resilient, Cruz explained. "A higher proportion of the student population in 2021 was made up of those students who study English to progress in their studies, usually at university," she said.
Methodology
Data collection took place between February and March 2022. A total of 152 colleges participated in the survey – of these, 18 reported no enrolments. The survey considers all international students studying English with an English Australia provider regardless of their visa status.