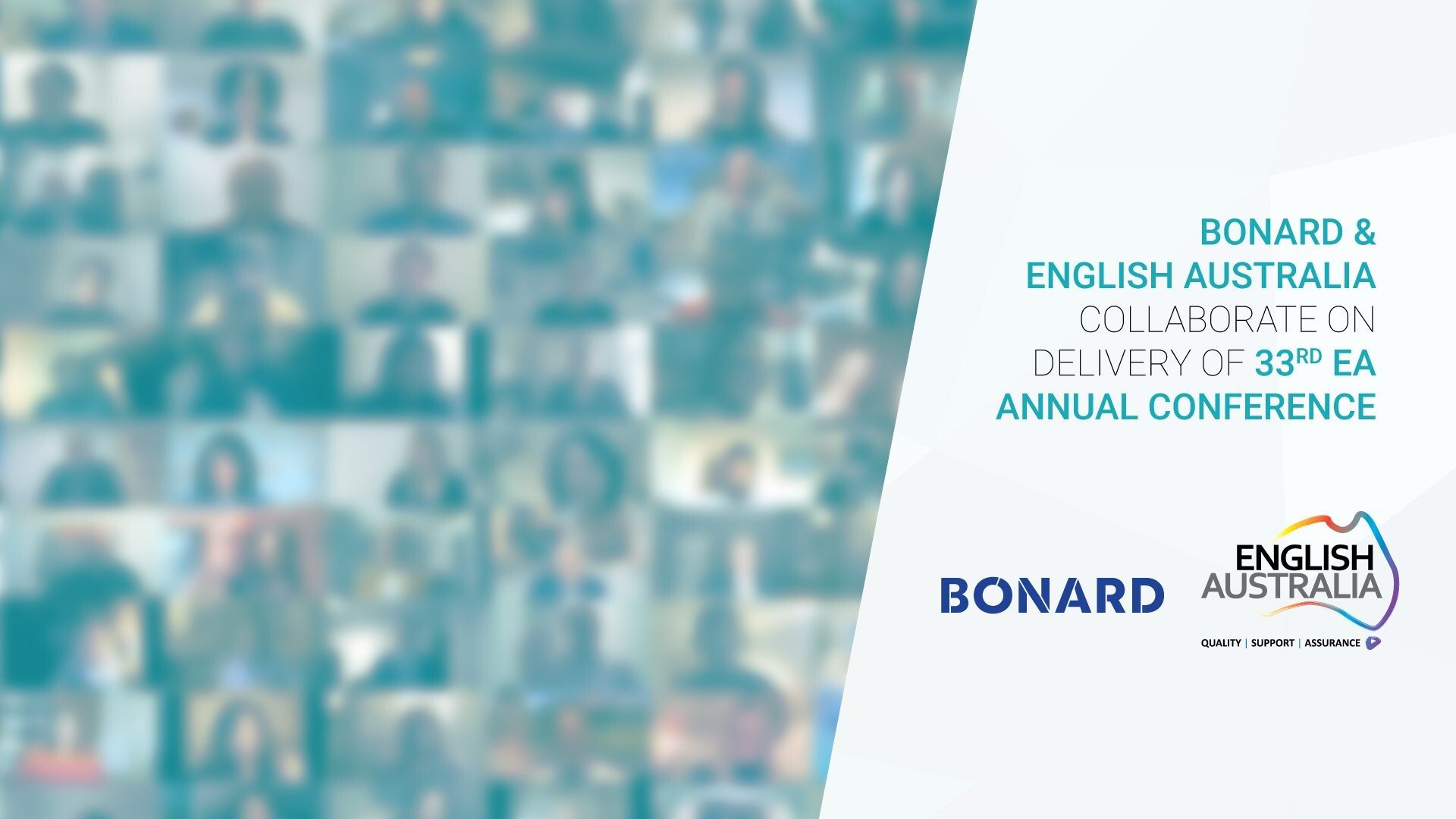 BONARD & English Australia collaborate on delivery of 33rd EA Annual Conference
As announcements of plans for reopening Australia's borders to international students have been welcomed by the whole sector, the ELICOS industry gathered in September at the English Australia Annual Conference to discuss challenges and opportunities in this time of transition.
English Australia, the peak body for ELICOS providers representing 120 colleges, delivered the event in collaboration with BONARD, a global leader in bespoke recruitment & networking events in the international education sector.
According to EA's CEO Brett Blacker, this year's event was one of the biggest ever conferences for the association.
He said: "I'm incredibly proud that we could offer this year's Conference at no cost to members while still retaining the quality that the English Australia Conference is renowned for providing."
Taking place on 13-17 September, the conference had a dynamic program focusing on reflections, transformations and new perspectives and attracted 800 delegates.
The opening plenary saw Federal Minister for Education and Youth, Hon. Alan Tudge, address the attendees to recognise the importance of the ELICOS sector and its resilience in the face of the pandemic.
Each day offered a rich program of webinars and talks from renowned industry speakers. The topics ranged from marketing and management advice, evolution of teaching and learning concepts, to approaches to student support and increased engagement.
For the BONARD events team, led by Senior Business Solution Manager Lenka Kubasova, this was an excellent opportunity to support an important industry gathering at a challenging time for the sector.
"We are very proud to have managed the conference on the virtual platform," Lenka says. "Working behind the scenes, we ran 46 webinars, provided technical support to the attendees, and handled their questions."
Brett Blacker acknowledged BONARD's approach to event planning and execution. In his post-event address to the delegates, he noted:
"I'm sure some of you may have called on BONARD's support in getting acquainted with the conference's platform, and that support was always ready and able. Without their support, the conference would not have been the spectacular event that it was."
"We knew it was going to

be a busy, lively conference: most times we had four concurrent sessions on our platform. Hence we are pleased that the feedback was overwhelmingly positive."

Lenka Kubasova

Senior Business Solution Manager , BONARD
For more information about BONARD's event management and recruitment services, please contact:
Lenka Kubasova
Senior Business Solution Manager
lenka.kubasova@bonard.com