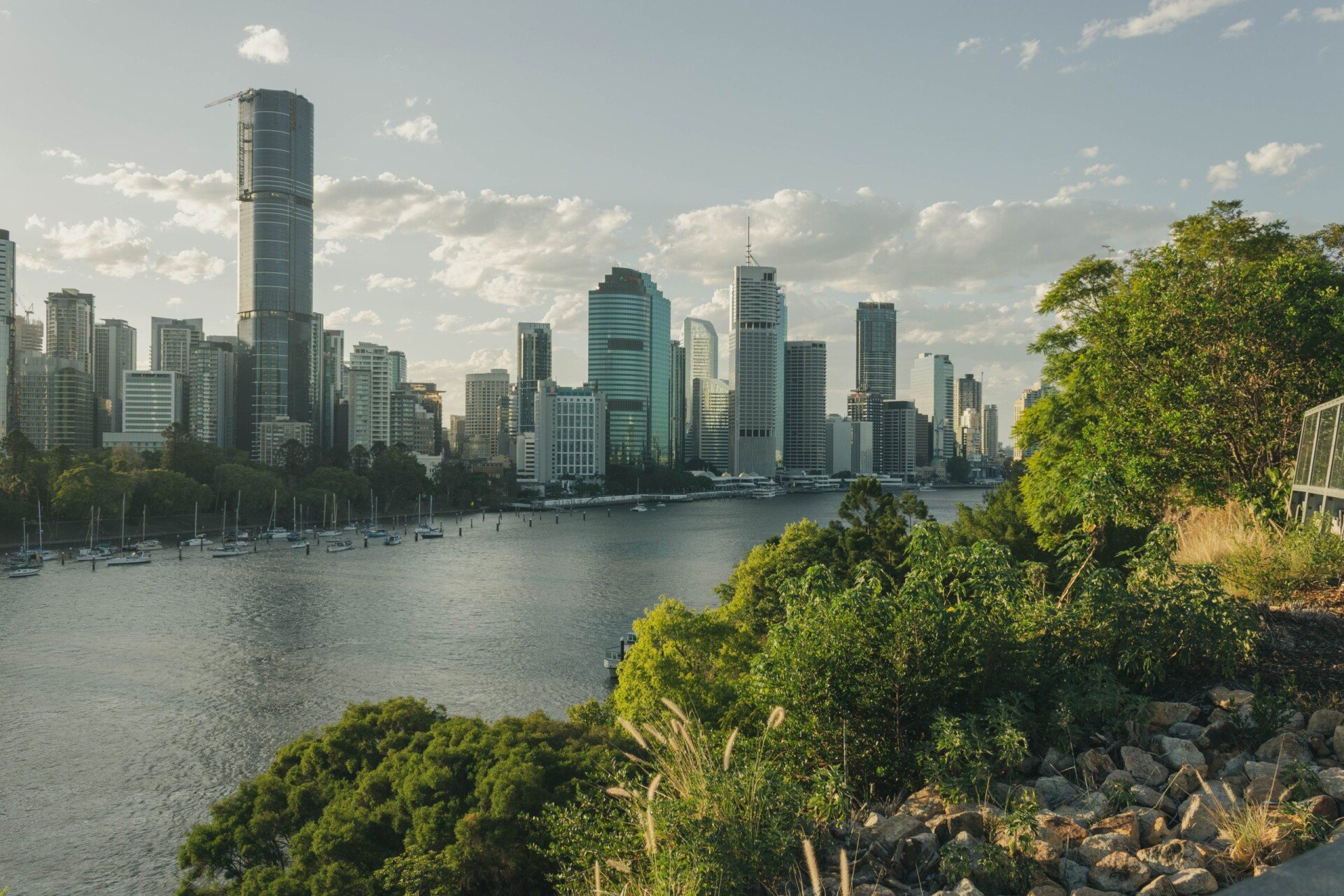 Full-year data for 2022 was recently released by English Australia reporting a total of 94,614 students for the year (which compares to just over 169,000 in 2019) and 1,581,247 student weeks (as opposed to roughly 2.3 million weeks pre-pandemic).

(left) Numbers of ELICOS students, 2017–2022; (right) Total student weeks of ELICOS programming, 2017–2022. Source: English Australia/BONARD
That works out to about 68% of pre-COVID volumes in terms of student weeks, and 56% when comparing total student numbers.
That difference in recovery in favour of student weeks derives from a considerable increase in average length of stay last year, with that average moving from 12.5 weeks in 2021 to 16.7 weeks in 2022.
The recovery picture, however, is a bit more mixed by provider type, as we see in the chart below. VET-based ELICOS programmes (which accounted for just over half [51%] of ELICOS students in 2022) have now surpassed pre-pandemic volumes. Other provider types, including stand-alone ELICOS centres (accounted for 26% of students in 2022) and universities (20% of students last year) have more ground to travel still to reach those 2019 levels.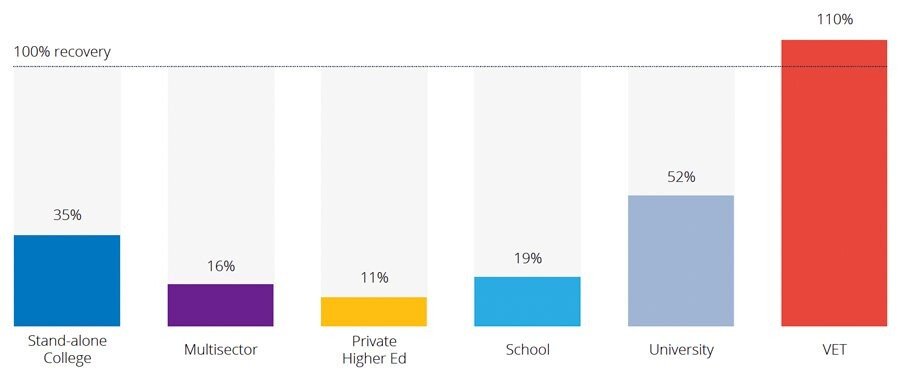 Recovery level by provider type (2022 as a % of 2019, student numbers). Source: English Australia/BONARD
The other bit of nuance to factor here is the very large percentage of ELICOS students that remain enrolled offshore, studying in online or hybrid programmes. Those offshore enrolments accounted for just under half of student numbers in 2022 (49%), and just over half (51%) of all student weeks.
Where are students coming from?
Following a pattern that we began to observe at the mid-point of the year, Latin American markets continued to be the big driver of the sector's recovery throughout 2022. Enrolments from the Americas grew by 248% year-over-year, contributed roughly 40% of all students weeks, and played an important part in boosting average length of stay across the sector (with students from the region studying in Australia for an impressive average of 20.9 weeks).
Colombia was the big mover in this respect, and sits as the #1 sending market for ELICOS providers for 2022. Brazil (#5 in 2022) and Chile (#9) were the other notable contributors in terms of Latin markets. And, as we see in the graphic below, Thailand also continued to show its strength with remarkable 727% year-over-year growth as it surged into the #3 position among top sending markets.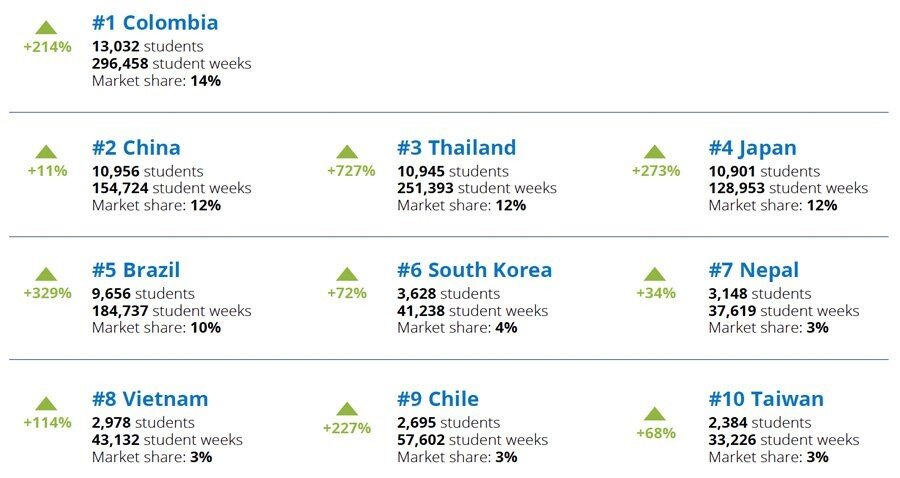 Top ten sending markets for ELICOS providers, 2022. Source: English Australia/BONARD
A strong start to the year
The sector is following up its strong 2022 performance with continued growth through the first quarter of this year.
A 9 June update from English Australia reports ELICOS commencements increased by just over 258% YTD March 2023, compared to the same period last year.
The association adds that, "Commencements from Latin America continue to dominate the YTD market performance. Colombia #1 increased by 993.7% or 7,552 additional students, and commencements from Brazil #2 increased by 574.2% or 3,491 additional students. Several other LATAM markets are in the top 15 for commencements."
Thailand is continuing its strong growth performance as well with 2,495 additional commencements (+226% for the quarter compared to 2022), and Chinese students are returning in greater numbers this year as well with 1,063 additional students and 56% growth in commencements for Q1 2023.