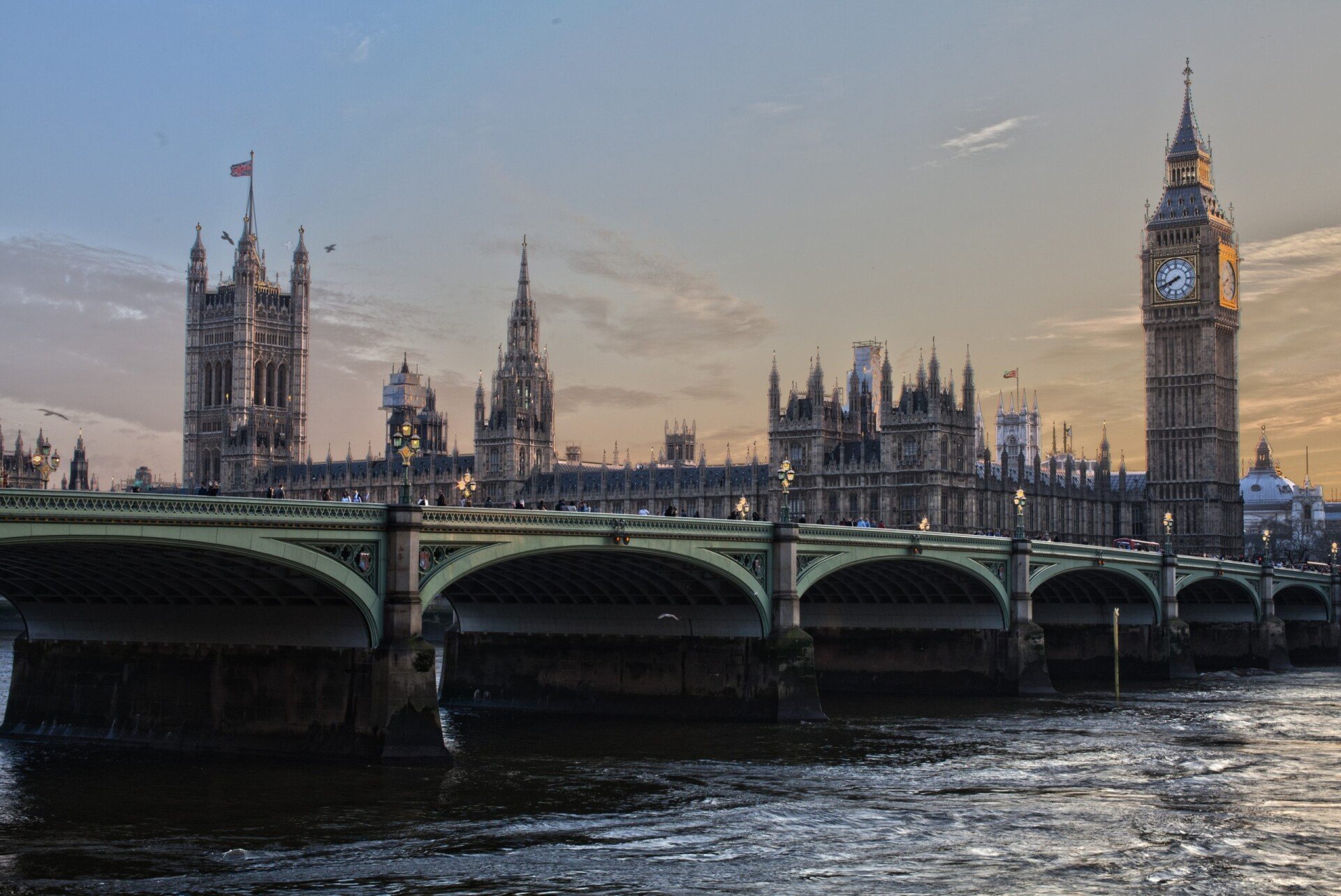 ICEF Monitor: UK ELT: Student numbers and weeks up in 2022 but still below pre-pandemic levels
English UK reports that while post-pandemic recovery is underway for the UK's English-language learning sector, it is uneven and weaker than the rebound ELT providers have experienced so far in competitor countries such as Ireland and Australia.
Overall, data from 329 English UK reporting centres show that there were three times as many international students studying in the UK in 2022 compared with the previous year, and student weeks doubled for English UK member centres. The comparisons are as follows:
2022: 239,575 international students, 973,715 weeks

2021: 53,600 international students, 462,000 weeks
Despite that boost, there were only half as many full-time students in English UK centres in 2022 as there were in 2019. Student weeks remained off by 40% compared to pre-COVID volumes.
Juniors composed almost half of the total – a welcome trend given how much the Junior segment had fallen off in the pandemic. In 2021, Juniors accounted for only 9% of the total.

A breakdown of student weeks for adults and juniors, 2018–2022. Source: English UK
The English-language learning industry in the UK spans both private and public
(state) providers. Private providers make up 90% of the total English UK membership. The private sector is rebounding, though not consistently: English UK reports that "a sixth of private providers exceeded their 2019 volumes – but a third achieved under half." The public sector is worse off: "state sector providers taught a third fewer student weeks than in 2021, and 22% fewer students."
Patrik Pavlacic, chief intelligence officer of BONARD (the research firm that provides English UK's statistics and analysis), attributes the slower ELT recovery to the fact that traditional markets in Europe are not bouncing back strongly enough. He writes:
"The uneven recovery and market developments in China and Russia have clear implications for student recruitment strategy-building. In this context, it is prudent for the sector to combine a focus on source markets that are experiencing a swift recovery and those which might not be rebounding as fast, but offer long-term potential for the UK ELT sector."
Mr Pavlacic believes the recovery can gather steam provided there is "continued coordination of stakeholders, which include the government, and their targeted marketing efforts in prospective target markets."
Jodie Gray, chief executive of English UK, notes that changes to the UK's immigration system since Brexit are affecting the pace of the recovery:
"These are the figures we've been awaiting, answering the crucial question about how the UK is recovering from the pandemic despite immigration changes making it harder for our biggest markets to travel here … there are pockets of excellent and worrying news and the loss of ID card travel means it's hard to see when and whether our major EU markets can fully recover."
English UK recently released a position paper calling on the government to consider concrete steps aimed at easing the impacts of Brexit on the English-language learning sector.
Despite immigration obstacles making student recruitment more difficult, Ms Gray made sure to applaud the work of English UK members:
"I'm so proud of what our industry has achieved in difficult circumstances. We will continue to support our members' hard work and innovation with marketing drives such as the return of the China Roadshow and StudyWorld London and campaigning for vital tweaks to the immigration system to make UK study easier for junior groups and more attractive for other students."
The data
Overall, English UK members taught 239,576 full and part-time students, compared with 535,049 in 2019.

The fastest growing markets overall were Argentina (+1329%), Brazil (+567%), Italy (+502%), and Ukraine (+413%).

Students from the key markets of China and Russia accounted for -25% and -20% fewer student weeks in 2022, respectively.

China contributed 36% fewer weeks to the state sector but remained the top source market (38% of the total). Saudi Arabia (9%), Romania (8%), Japan (5%) and Kuwait (4%) accounted for the next largest proportions of student weeks for the state sector.

Saudi Arabia contributed the most weeks for private sector members (15% of total student weeks). This was the second consecutive year for this trend. Italy (12%), Spain (6%), France (5%) were the next most important markets for English UK private centres.

Both adults and juniors studying with private providers stayed on average 4.1 weeks, back to pre-pandemic lengths of stay.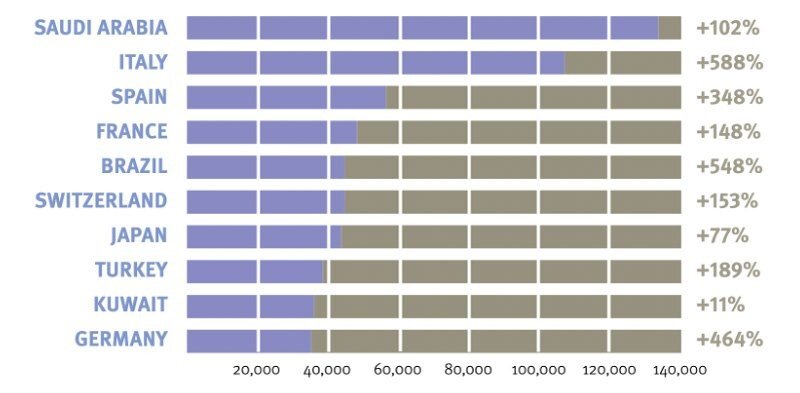 Top sending markets for private-sector members of English UK in 2022, with year-over-year growth from 2021 indicated at right. Source: English UK