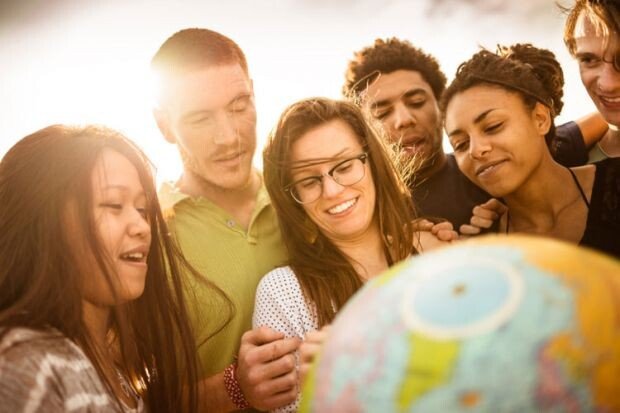 ICEF Monitor: UK further eases requirements for fully vaccinated travellers
UK educators are welcoming the news that COVID-related travel restrictions will be greatly reduced beginning 11 February 2022, opening the door for international students to come more easily and affordably to the country. English UK calls development "extremely welcome news for UK ELT and our colleagues in the travel industry."
UK educators are welcoming the news that COVID-related travel restrictions will be greatly reduced beginning 11 February 2022, opening the door for international students to come more easily and affordably to the country. English UK calls development "extremely welcome news for UK ELT and our colleagues in the travel industry."
Prime Minister Boris Johnson is leveraging the eased travel rules to encourage as many travellers as possible to choose the UK as their destination:
"Thanks to the phenomenal success of our booster campaign and the extraordinary efforts of the public, the UK is officially one of the most open countries in Europe and ready to welcome visitors from across the globe."
Eliminating barriers for fully vaccinated travellers and under-18s
Fully vaccinated travellers with approved vaccines will not have to take any COVID tests before or after their flight to the UK, nor will they be required to quarantine. However, they must complete a passenger locator form before arrival.
In addition, youth under the age of 18 will not need to take tests – whether or not they are vaccinated – and will not be asked to quarantine.
Unvaccinated will still need tests
Adults who are not vaccinated can anticipate a slightly more rigorous set of requirements. They will need to show proof of a negative COVID test taken two days before arrival and will – before departing for the UK – have to book and pay for a PCR test to be taken within two days after arrival. If they test negative, they will not be required to quarantine. If they test positive, they will have to quarantine.
Good timing for students and educators
Transport Secretary Grant Shapps said the new travel rules entrench the UK's position as one of the most open destinations in Europe and notes that the 11 February launch of eased restrictions coincides with the academic year:
"We made the right calls at the right time and thanks to our vaccine and booster rollout it's paying off – allowing us to safely remove nearly all COVID-19 travel restrictions for vaccinated travellers.
We already have one of the most open economies in Europe with the least restrictions, and because of these changes we now have a travel sector to match it. This final step in our stable and safe full return to international travel is a major boost for UK tourism, setting Britain free ahead of the crucial half term and spring holiday season."
Ready for recovery
English UK's Chief Executive Jodie Gray said she was "cautiously optimistic" about the effects the new travel rules will have on the sector at the Study World winter event for agents and educators held in January. She noted that the English-language industry has been remarkably resilient despite the punishing effects of the pandemic:
"While every permanent closure is heart-breaking, it's quite unbelievable that only 15% of our providers closed even though student numbers dropped by 70%. That 85% remain is a tale of remarkable survival."
Ms Gray noted that according to BONARD data, only 20% of agencies were active at the end of 2021. She anticipates a quick expansion of the market in tandem with a general recovery for UK educators hosting international students.