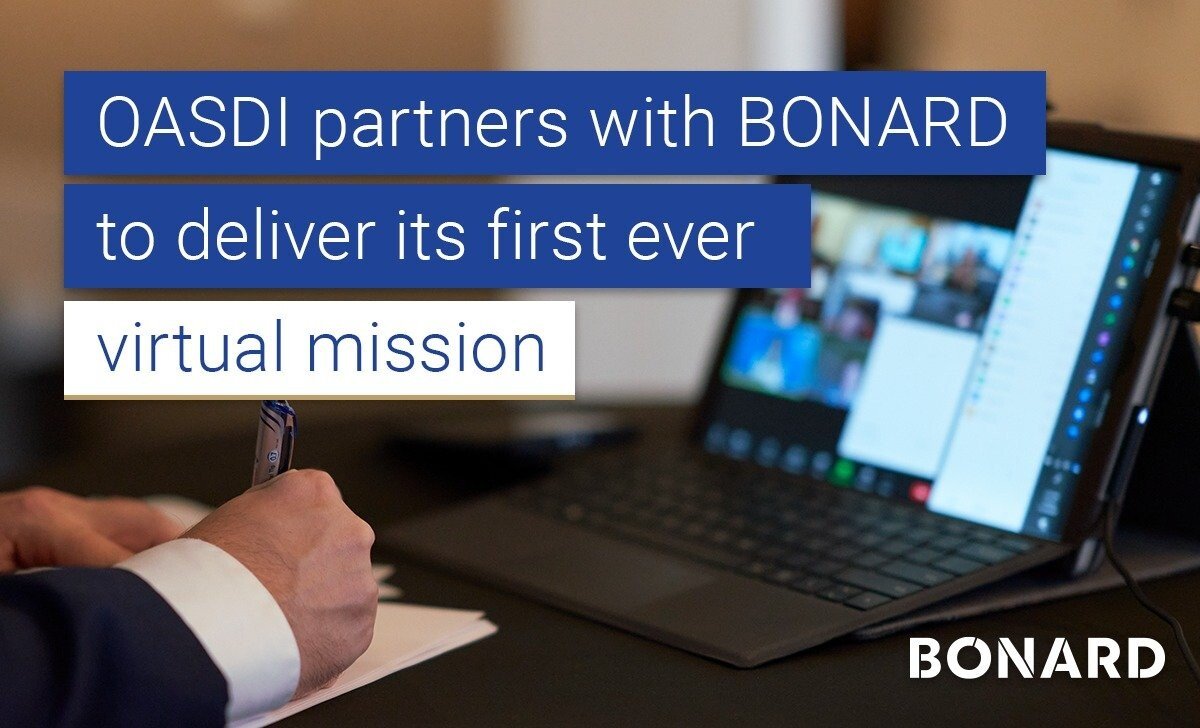 OASDI partners with Bonard to deliver its first ever virtual mission
The Ontario Association of School Districts International (OASDI), a non-profit association comprised of over 30 publicly-funded school boards/districts in Ontario, Canada, has organized its first ever virtual mission, focused on the Mexican market.
The two-day event, supported by BONARD, brought together 15 public school boards/districts from Ontario and 15 hand-picked education agencies from across Mexico, generating 225 virtual one-on-one meetings to develop new partnerships and strengthen existing ones.
'We were able to have valuable discussions, and share video and presentation materials easily. It was also great to connect with new partners and with some partners that we have known for a while, too,'adds Matthew Raby.
The event started with a seminar program in which OASDI officials presented Ontario as a premier education destination with a world-class K-12 education system. The Embassy of Canada in Mexico also supported the event, with Trade Commissioner and Academic Affairs Officer Laura Garza presenting key insights into the local agent and student market.
'With global travel hopefully restarting at some point in 2021, Canada, and especially K-12 public schools in Ontario, are getting well prepared with detailed plans for safely welcoming international students. At the same time, our members are keen on reconnecting with the important Mexican market by developing new partnerships or strengthening existing ties,' says Fred Wilson, President, OASDI.
OASDI's Virtual Mexico Mission was targeted specifically at pre-screened and trusted Mexican agencies, with owners, executives, and senior decision-makers participating in the meetings. 'We were very proud to support OASDI and its members as it's important for educators to secure the uptake for fall 2021 and onwards, hence to already start shaping their recruitment and marketing strategies. We believe our virtual events are well suited to provide reasonable outcomes while maintaining cost and time efficiency,' adds Maria Gibalova.