StudyTravel Magazine: Australia's ELT sector looks for opportunities as hopes rise on student return
The latest quarterly data report from English Australia covering the second April-to-June period of 2021 (Q2) shows the continuing decline of the ELICOS English language sector due to Australia's closed borders, with a further 53.2 per cent decrease in student numbers. Members of English Australia reflected on changes in the sector over the pandemic, and opportunities to evolve and improve, examined new perspectives and looked ahead to the reopening of borders and potential policy changes at the association's Annual Conference last week.
Hosted online across five days with more than 800 industry delegates in attendance, the 34th English Australia (EA) Annual Conference carried the theme of '360 degrees: Reflections, transformations and new perspectives' and featured sessions on industry marketing and management, teaching and learning, and assessment.
Minister for Education, Alan Tudge, gave a plenary address to open the conference and told delegates that the English language ELICOS sector was "a vital part of the education landscape" and a key part of society in building the skills of people coming to the country.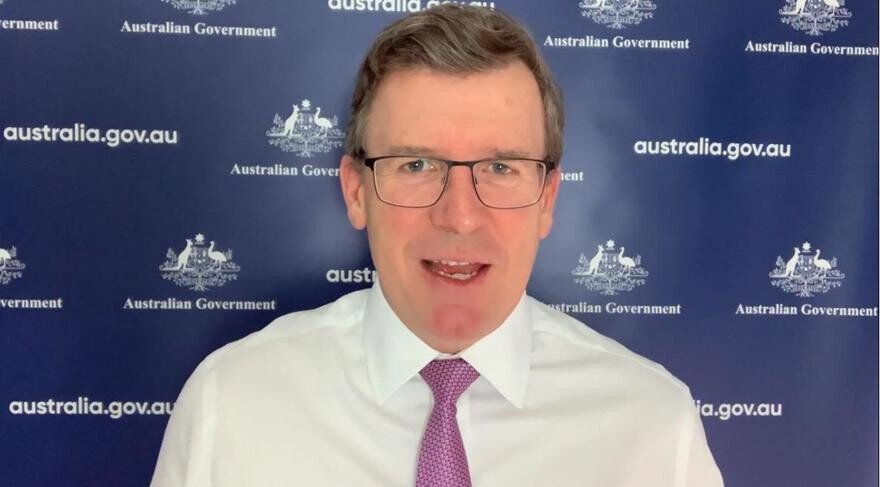 Education Minister, Alan Tudge, gave an opening address at the English Australia conference.
He acknowledged that ELICOS had been "hit as hard as any part of the economy", but gave hope that Australia was closing to hitting the first targets of the National Plan to transition Australia's National Covid Response, which will usher in a relaxation of border controls for international students.
In a session on the international education policy landscape, Karen Sandercock, Acting Deputy Secretary of Higher Education, Research and International at the Department of Education, Skills and Employment, advised that a diversification of student cohorts and study modes and the importance of a high-quality student experience emerged as strong themes during the consultation process will be a feature of Australia's forthcoming international education strategy, 2021-2030.
Phil Honeywood, Executive Director of the International Education Association of Australia (IEAA) and Convenor of Australia's Council for International Education – an organisation of government ministers and industry experts – said that a proposed theme for the strategy of 'connected, creative and caring' had been well received by the Ministry.
Areas such as maximising gains from learning abroad, new course design, migration pathways and improving Australia's damaged reputation as a welcoming, supportive destination were highlighted.
He advised that a Covid Recovery Roadmap was placed at the forefront of a draft strategy presented to Minister Tudge.
Austrade – the government's international trade promotion body – is taking to promote study in Australia, including an agent partner portal initiative and forthcoming agent resource pack, agent microcredentials, the MyAustralia social media campaign, the Study with Australia initiative, promotion of offshore study options, an employability hub for students, and a potential agent engagement week.
A session at the conference on new perspectives in marketing ELICOS courses was chaired by Tim Eckenfels , Executive Director of the International House Sydney Group .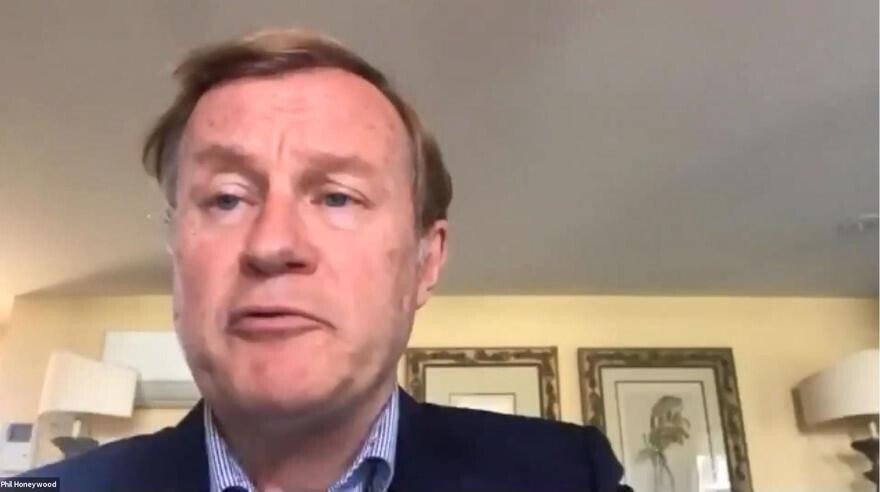 Phil Honeywood, Executive Director of IEAA.
Robert Parsonson, Executive Officer of the International Student Education Agent Association of Australia (ISEAA), described how agencies have embraced digital marketing to students and focused on retention and welfare of onshore students, but said it had been difficult to keep Australia in focus as a genuine destination to offshore students, especially as other destinations open up.
Sarah Lightfoot, Acting CEO of UNSW Global, argued that community engagement and the strong desire of students to talk to other students had been major features of the pandemic. She added that the online study area has actually given a voice to some students that might have been apprehensive to speak in class.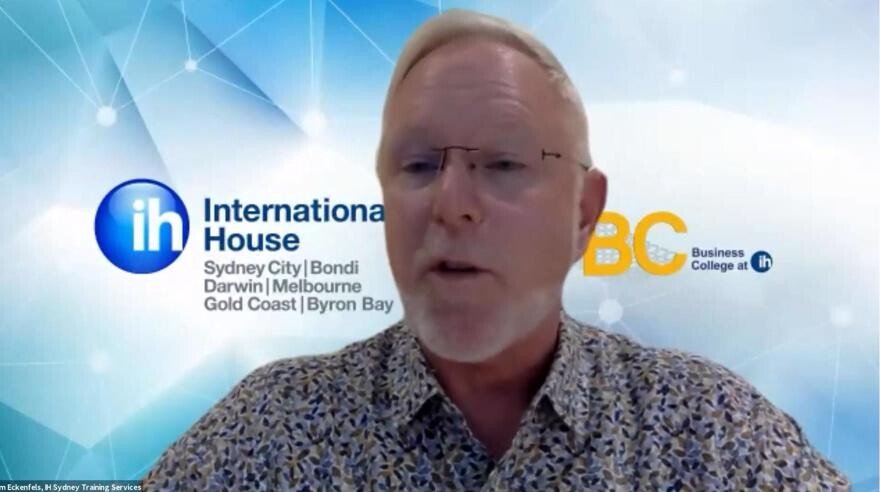 Tim Eckenfels of the International House Sydney group.
Roxana Ene , General Manager of Greenwich English College , talked about the need to market online and hybrid programmes differently, on educating agents and students on the benefits of these, and the importance of "showing" rather than telling through videos and trial lessons.
Click here to read a separate StudyTravel Magazine report on a special conference session on the success of online innovations.
In another plenary, Joanna Shaw, Senior Manager at La Trobe University, also talked on the importance of increasing student-to-student connections for international students. She highlighted that there are no frameworks or best practice for increasing engagement in Australia's strategy, and now is an opportunity to rethink that approach and emphasised the social and community benefits of hosting and connecting with international students.
On market engagement, Svetlana Cruz, Senior Researcher at Bonard, English Australia's research partner, provided insights on where Australia has highest market share.
In 2019, Australia was estimated to have 89 per cent market share of ELT students from Malaysia and 85 per cent of ELT learners from Nepal, and more than 50 per cent market share from Mongolia, Colombia and Thailand. She also highlighted Myanmar, Bangladesh, Ecuador, Bolivia and Uruguay as five emerging markets that achieved significant growth for Australia in 2019.
On the academic side of the conference, Silvana Richardson, Academic Director of Studies of Bell in the UK, gave a plenary talk on CPD opportunities in the pandemic for English language learners. She discussed key ingredients such as making the need to learn more explicit, creating a sense of urgency to apply learning, deciding and evaluating together, and increasing 'just-in-time' learning.
Other sessions at the conference included Barbara Craig of Macquarie University discussing the essential ingredients of school leadership, and that flexibility and innovation will be key for leaders as the sector reopens.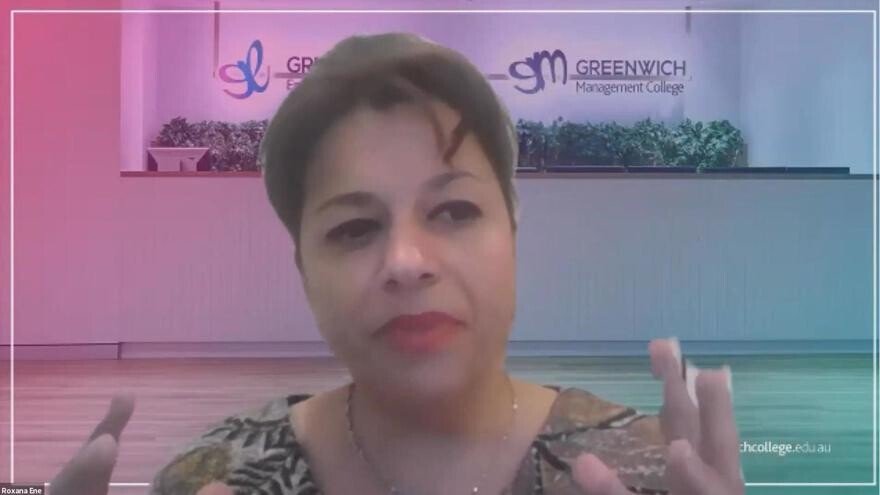 Roxana Ene of Greenwich English College.
English Australia represents more than 120 ELICOS English language providers in both the public and private sectors. Click here to read more about the 2021 annual conference.