The Navigating ELT Recovery session was hosted by industry research company Bonard and featured contributions from English UK, EnglishUSA and Languages Canada.
Commenting on current priorities and activities to recover business, Jodie Gray, Chief Executive of English UK, said it was important to communicate clearly with the market so that students can understand travel rules and what to expect in the country.
She highlighted the 'English with Confidence' campaign, which brings together English UK, the British Council and the Department for International Trade under the 'GREAT' banner and is mainly targeted at agents as the primary source of students for UK ELT providers.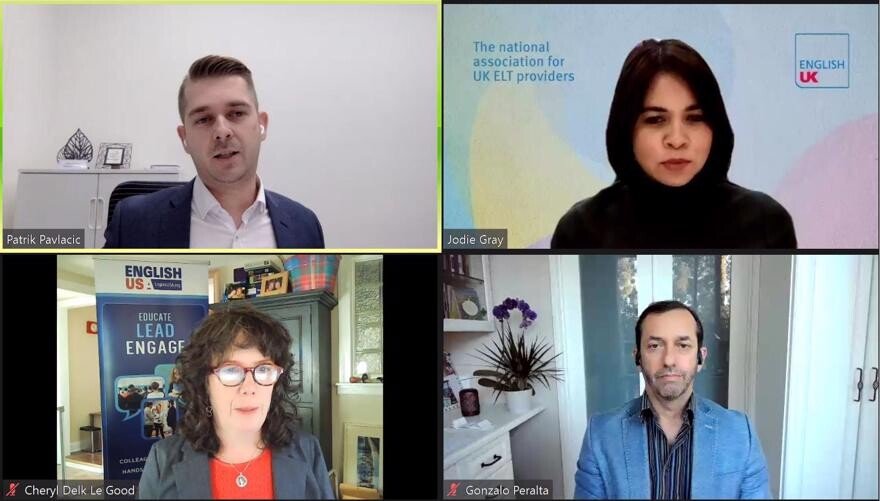 Picture: The Navigating ELT Recovery session
Cheryl Delk-Le Good, Executive Director of EnglishUSA, outlined the key areas of focus outlined in the association's recently announced a strategic plan: to solidify EnglishUSA's position as the voice of the sector; to influence through alliances and affiliations; and to support the innovation of member schools.
As part of that drive, EnglishUSA recently announced strategic partnerships with three Latin American agency associations: ANEX Colombia, ARSAA – Argentine Study Abroad Association and BELTA in Brazil. Those associations participated in a special panel at EnglishUSA's recent online Stakeholders' Conference last month.
She also pointed to the more supportive environment under the Biden administration, and mentioned the change of travel rules implemented from November 8th with flexibility over vaccines; the waiving of some in-person interview requirements for the remainder of the year; and the recent update that electronic signatures and transmission of Form I-20s can become permanent practice. "These are small steps, but they help to ease the process of coming to the US," she said.
Gonzalo Peralta, Executive Director of Languages Canada, said that the association will hold its first major inbound trade mission next year, welcoming 30 agencies from Brazil, and noted that they have been fortunate that the government had listened to the industry, a dynamic that led to Canada first reopening to study permit holders in October 2020.
He talked of the importance of communicating to students that providers and associations will do everything possible to support students in a period where 'disruption is the norm'. He noted that the process of welcoming a student has become more complex with more potential points of disruption, and that the sector needs to be adaptable. "There is no one better than language educators at being flexible," he asserted.
Panellists said that the ELT sector would most likely undergo a 'recreation' or 'renovation' than a 'restoration', and that there would be challenges in this. Jodie urged that businesses need help to survive in the short term to facilitate that renovation process. Cheryl argued that there will be capacity issues due to the numbers of teachers and staff that have been laid off, but said that schools shouldn't compromise on marketing or professional development.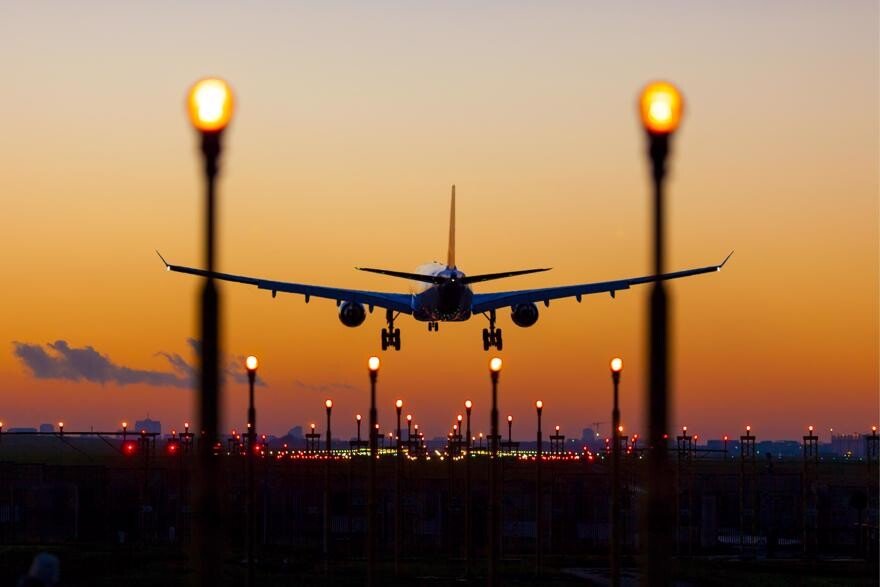 Picture: Panellists gave predictions on travel in 2022
Commenting on projections of 60 per cent of 2019 student levels in 2022, panellists agreed that this was a likely scenario, although Gonzalo suggested that Canada may outperform that number.
He said that a return to pre-Covid business in 2023 was not unrealistic, but said that the sector wouldn't be ready for that in 2022 in terms of capacity.
The panellists agreed that increased collaboration and communication between destinations that are ostensibly competitors had been one of the positives to come out of the pandemic.
Prior to the panel discussion, BONARD gave an overview of the state of the ELT sector, including the decline in student numbers and weeks in 2020. Ivana Slobodnikova, Senior Research Manager, and Patrik Pavlacic, Head of Research, noted that 159 ELT centres closed in 2020 and further 73 have closed so far this year.