StudyTravel Magazine: English UK Marketing Conference pushes route to recovery
The English UK Marketing Conference, held face-to-face in London last week, highlighted the importance of Western European students for future recovery as well as promoted the #Englishwithconfidence campaign and provided tips for marketing and sales activities online and on a budget.
English UK members attended the association's annual Marketing Conference last week in London, UK with many commenting that it was the first time they had attended an in-person event in 18 months.
The conference was opened by Jodie Gray , CEO of English UK , who related how proud she was of members who had experienced a difficult 18 months yet still managed to take part in a number of group projects. These included the Partnered Remote Language Improvement Project (PRELIM), which aimed to improve teaching standards in 20 different countries, as well as RefuAid, where 75 member centres donated language courses to refugees and 223 students had gained Ielts qualifications through the programme. Jodie added that details of PRELIM 2 would be released with double the funding in October.
The conference schedule of events consisted of a number of presentations, including: 'The new world of digital marketing: what you need to do and how', 'Sales action, energy and motivation in post-Covid times', 'Email marketing: the hidden hero of direct student bookings', as well as discussion topics covering subjects such as 'marketing and students' concerns', 'marketing and sustainability' and 'marketing and promoting diversity".
A panel discussion entitled 'Europe Future Outlook: Europe as a source market for UK ELT in 2021 and beyond' looked at research by Bonard conducted at the beginning of the year and heard from recent experiences of Wimbledon School of English and UK Language Courses (UKLC) as to their student intake and experiences this year.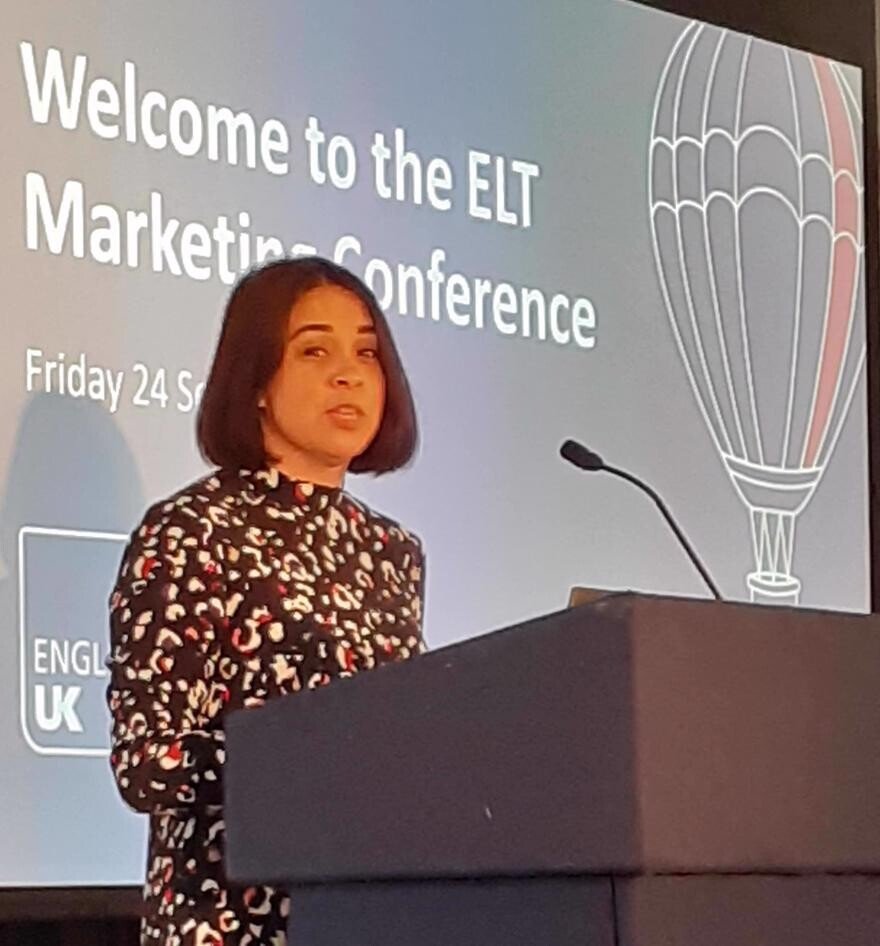 English UK CEO, Jodie Gray, made an opening speech at the conference in London last week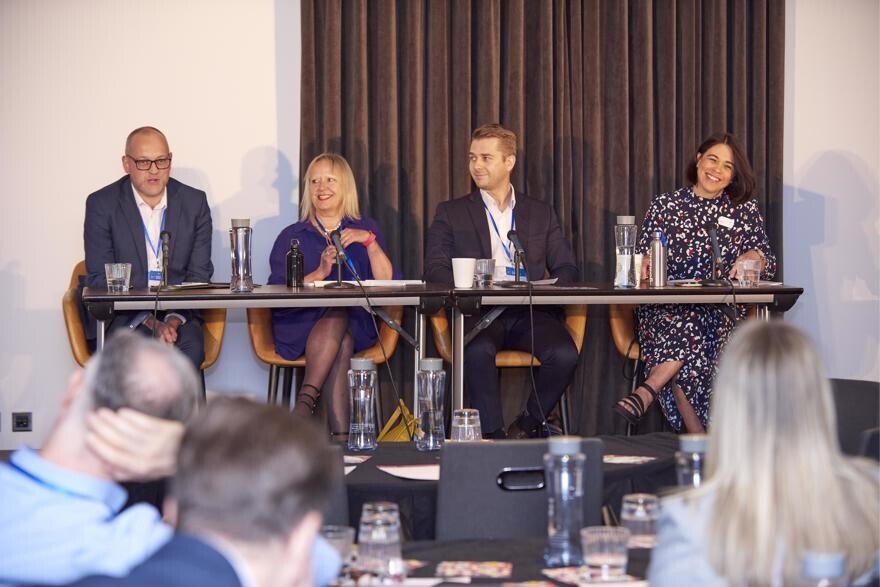 A panel discussion involved representatives from Wimbledon School of English and UK Language Courses
Jane Dancaster from Wimbledon School of English revealed that most of their website enquiries were currently from students in Western Europe. It was also generally agreed that students from Italy, Germany, Spain, France and Switzerland would form the mainstay of language student bookings for the rest of this year and next year for UK providers, due to the UK government not recognising the Russian and Chinese vaccines, which are widely used by residents of Eastern European countries.
The impact of the Covid-19 epidemic on agents was also discussed as Jane identified that she thought there would be fewer agents around after the pandemic subsided but they would be of better quality. A danger that agents might have moved their focus to higher education and secondary school placements post pandemic was also highlighted.
Another session focused on the English with Confidence campaign launched by English UK in the summer of 2021, which is due to run until Autumn 2022. The campaign consisted of a hashtag, website providing the latest travel information for agents advising students about travel to the UK and a toolkit for schools to spread their key messages in order to reassure agents and rebuild the market.
A key focus of the conference this year was that marketing efforts were going to become even more important in the near future in order for language schools to recover from the last 18 months but that schools were likely to be operating with reduced funding and staff. Therefore small actions would become even more important and activities such as email campaigns could be a cost-effective way to promote schools if used effectively.
The conference finished with a presentation by Flavilla Fongang, entitled 'Neuromarketing, the science of purchasing behaviour: how to use it effectively to attract and convert more prospects into customers' – which provided tips on how schools could maximise the effectiveness of their advertising efforts.