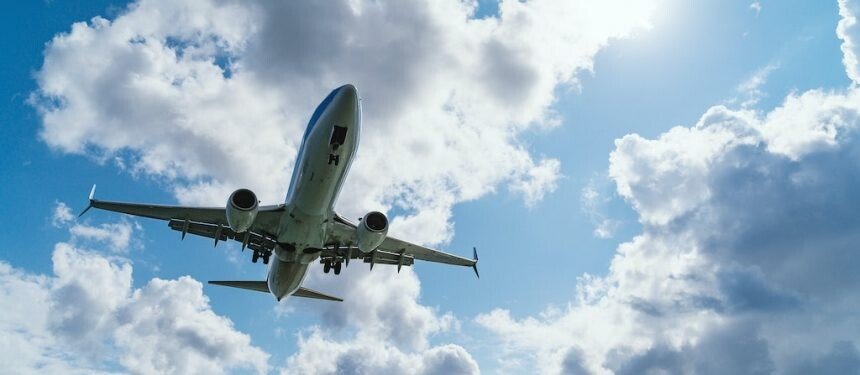 An additional 11 students were unable to travel after receiving positive coronavirus tests, while three were denied boarding for the flight while at the airport after high antibody levels were identified in last-minute Covid-19 tests, according to students.
One PhD candidate from Pakistan said he received a call at the beginning of June from the Pakistan's Higher Education Commission informing him that he was one of 251 students shortlisted to return China.
He was told to contact his university and apply for a visa, but was shocked to learn the price of the flight, which he said was specifically chartered for the students.
Before the pandemic, students from Pakistan typically paid between $150-300 for flights to China, according to the student.
The PhD candidate borrowed the money from friends and family, promising to pay them back when he arrived in China as he would then begin receiving his PhD stipend again.
He said that only 104 of the 251 selected students were able to pay for the flight – for now, those that couldn't afford it have lost their chance to return.
Shortly before he was due to fly to China, the student took two PCR tests in compliance with the country's entry requirements and both came back negative.
A total of 11 students in the cohort tested positive at this stage and were unable to fly.
When the PhD student arrived at the airport, he took a rapid PCR test as was required by his airline. The test identified a high antibody count – which could indicate a recent infection – and he said he was prevented from boarding the flight, along with two other students.
Not only is the student unsure when he will next have the chance to return to China, he has also been told by the airline that he will not receive a refund on the cost of the flight.
Of the 251 students selected in June, only 90 made it to China.
"It's becoming almost impossible for me to complete my degree on time," ​​the student said.
Local press reported that the Chinese government had agreed that 250 students would initially be allowed to enter the country and that Pakistan's embassy in Beijing will continue to work to ensure the all students can return.
Market intelligence firm BONARD confirmed that many students are likely to have to pay a high price to return to China.
"The main cost for international students returning to China is not for quarantine, but for flight tickets which have gone up in price," said Grace Zhu, BONARD's China branch manager.
"To date, the circuit breaker mechanism has not been removed, and the total number of flights available is still limited, which is the main reason for the high prices seen."
China last week halved its quarantine time for overseas travellers to seven days in centralised facilities, with a further three days isolating in private accommodation.
As a result, the number of commercial flights to China is reportedly increasing.
"​​In addition, some universities are providing scholarships for returned overseas students to help with flight and quarantine expenses," Zhu said.
"For example, international students at Duke Kunshan University can apply for a scholarship of up to $3000 for travel to and from China and to meet quarantine costs."
Select students have already returned to China this year, including a small group of Thai students in March and others from Sri Lanka and Bangladesh in June.
However the majority of overseas students continue to wait for updates on when they will be able to resume to face-to-face classes.
Approximately 7,000 students from Pakistan alone have been locked out of China since the beginning of the pandemic, while neighbouring India has an estimated 23,000 students enrolled at Chinese universities.
"Given the current domestic pandemic situation and taking account of recent statements from the Ministry of Foreign Affairs, we believe that international students will gradually return to China," said Zhu.
"However, the pace of return might be slow and steady, and the country will be opened up in stages to student groups from different countries."
Students across the globe continue to campaign for border re-openings on social media, more recently optimistically posting changes to the guidance from their country's respective Chinese embassies.
For example, the Chinese embassy in Uruguay on June 28 updated its visa policy guidelines to state that "in principle, international students from China's 147 'Double First-Class' universities and students who have been awarded Chinese government scholarships can apply for visas to China. The embassy will notify you of specific requirements."
Despite these positive signs, it seems unlikely that students will be returning en-masse anytime soon.
"Right now only very few international students have been able to return," said Richard Coward, founder & CEO at China Admissions, which supports international students to apply to Chinese universities.
"It's possible that more students may be able to return for September 2022, or in 2023, but it depends on the Covid situation in China.
"If students are looking to study in person classes, we suggest they apply to other destinations that are open."