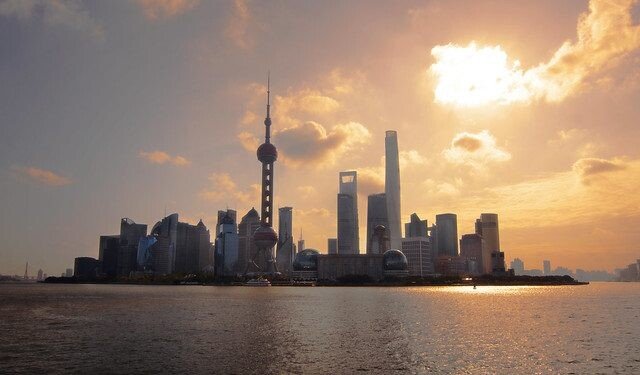 The data was revealed in a webinar that explored China's agent market for providers who are looking to return to the country in the post-Covid reopening period.
"All of these areas have some natural overlap with study abroad consulting"
As part of the research, BONARD tried to create an accurate picture of the size of the Chinese agent landscape. There were 126,889 entities across China that have permission to conduct study abroad related business, it found.
"That means study abroad consulting is part of their business licence and they can do it legally," Igor Skibickij, chief operations officer of BONARD, said during the webinar.
"That was quite a staggering number. So we tried to dig deeper and find out whether they are all active or not.
"And of course, we have found that most of them are actually no longer – so roughly 20,000 of them are companies that are doing study abroad related business now and they are operational."
Skibickij explained that these entities are not exclusively agencies – instead they could be immigration or travel agents, language schools or testing centres.
"All of these areas have some natural overlap with study abroad consulting. Normally these companies define their scope wide enough in order to have study abroad as part of their business portfolio.
"So it means that they might not be an agent now. However, they might become an agency tomorrow or a month from now if their business changes and they develop an appetite for the industry and they see growth and demand," he added.
Out of this number BONARD was able to reach over 4,000 companies, either by visiting their websites or social media and contacting them individually by phone.
"The transparent part of the industry is roughly 4,000 agencies. However, not all of them are equally active right now…. Covid has had a really strong impact on the market.
"We determine that roughly 50% of companies are no longer in regular contact with their clients," Skibickij said.
"It's a very opportunistic industry where agencies will get established again"
BONARD data showed that another 30% of companies have pivoted their business to new areas, non-study abroad related, either temporarily or fully and only 16% are still operating normally as an agency.
"So the effect has been quite strong. And as we have reported on previous webinars that we have done on China and Asian markets, a lot of agencies have closed their doors, mostly smaller agencies, and one man shows, individual counsellors.
"Only the big ones had enough funds to persevere and to downsize their personnel and operation to manageable levels in order to continue to operate," Skibickij added.
While the impact of Covid-19 on Chinese agents has been significant, Skibickij explained that the Chinese market is "very flexible".
"As soon as there is positive stimulus in terms of students being able to travel, it's a very opportunistic industry where agencies will get established again and start to operate and pivot back for study abroad.
"We are confident that the Chinese market, not only the study abroad market represented by the students who have been kept in China for over a year in order to execute their career path of growth, but also the Asian market will have a strong rebound after Covid based on the feedback that we have collected," he said.