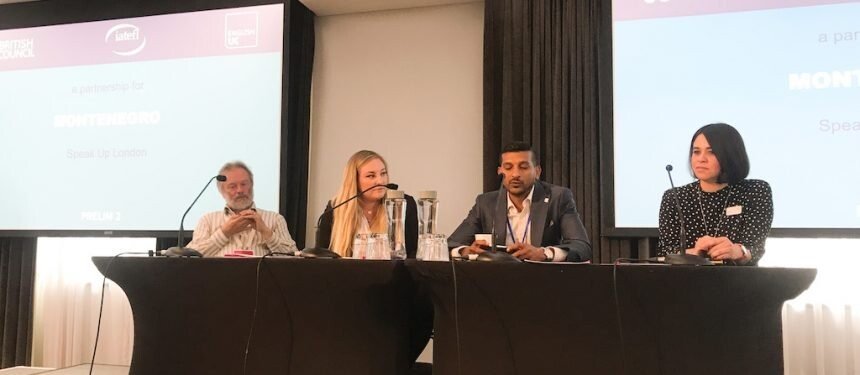 The PIE News: UK ELT student numbers down 88% from pre-covid levels
The UK's English language teaching sector continued to suffer in 2021 as factors including lockdowns and travel restrictions led to an 88% drop in student numbers compared to pre-pandemic levels, according to new figures released by English UK.
The full impact of the pandemic was revealed at the membership body's conference and AGM in London on May 20, where analysts told language school representatives that there had been a 71% decrease in the number of student weeks.
The Student Statistics Report 2022 compared the data from the association's members in 2021 to 2019 (when numbers were unaffected by covid-19) and found that the UK welcomed 53,616 students in total last year – approximately one tenth of pre-pandemic numbers.
The report, compiled by market research company BONARD, also showed that the UK's ELT market declined further in 2021 than it had in 2020, with a 36% drop in student numbers year-on-year.
Speaking at the conference, Ivana Slobodnikova, BONARD's head of international education, said that the delta variant of covid-19, combined with strict travel restrictions "affected the confidence of parents and students to take international trips".
Although student numbers improved in the second half of 2021, this was "nothing compared to 2019", Slobodnikova said.
Members who primarily cater for adult markets commented that they had fared better in 2021 than those who mainly work with under-18s ("juniors") – a feeling that was reflected in the numbers.
Traditionally, more juniors than adults attend English language courses in the UK – but under-18s represented only 9% of the student population in 2021.
"With the UK being so focused on juniors, and with juniors not really travelling in 2021, it was heavily affected," Slobodnikova told The PIE News.
Similarly, there were regional differences with Northern England recording the highest number of student weeks in 2021, followed by London. Combined, the two regions welcomed over half of all students, while areas such as the South West and Eastern England only enrolled an 8% share of students each.
English UK chief executive Jodie Gray described the statistics as "sobering", while the reaction in the room was both resigned and unsurprised. However, delegates were also hopeful, as representatives from language schools shared predictions of a busy summer.
Gray called it "incredible" that 85% of English UK's members had survived despite "immense challenges", and said that figures were moving in the "right direction" in 2022.
But the sector continues to face numerous challenges wrought by the pandemic and Brexit, including staffing shortages and a lack of accommodation.
"We are all so short-staffed for the season ahead," one language school leader shared, while another said their school was turning away new bookings due to a lack of staff.
"As a sector we are facing a capacity challenge that will particularly become a crisis if we do not rise to meet it," Gray said, noting that English UK is working to support staff and homestay recruitment.
Later in the day, delegates discussed emerging market trends, as European student numbers continue to drop in the wake of Brexit.
"Our customer base, mainly European teenagers and young adults, are looking at alternatives to study as a result of our post-EU border policies," Gray said, noting that many of these are now looking at Malta or Ireland, "where they can continue to enjoy passport-free travel".
Saudi Arabia was the top source market in 2021, while Romania and Kuwait moved into the top 10 source markets, replacing Brazil and South Korea.
Earlier this year, the Saudi government announced a new scholarship program that does not include ELT funding, but delegates were confident that the Middle East would continue to be a key market as centres look beyond Europe for new customers.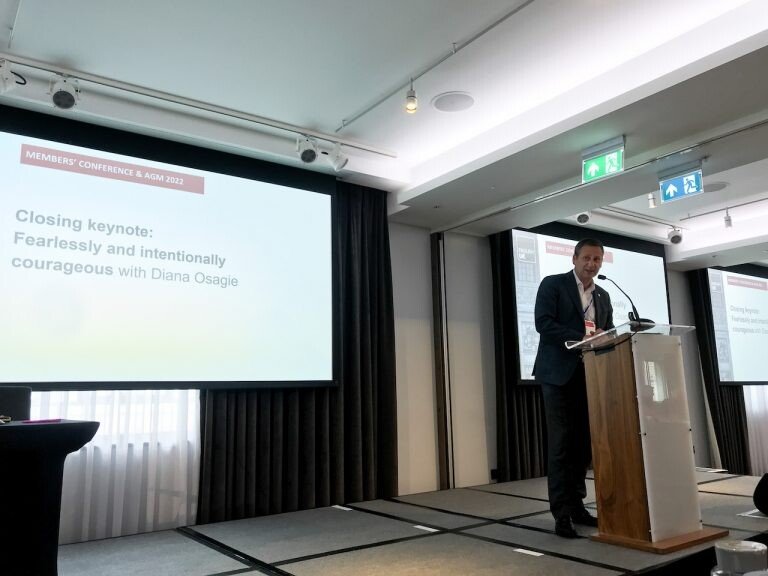 English UK Chair Mark Rendell urged delegates to "work together" to solve the sector's challenges.
"The Middle East generally is rising," Slobodnikova told The PIE.
"It has been gradually increasing over the last few years. While Saudi Arabia still delivers huge numbers, I don't know if it's going to continue to increase, but with the numbers it still delivers, it's going to be an important source market," she added.
"Saudi is a mature but incredibly untapped market," said Spencer Fordham, managing director at the Capital School of English.
It is unclear how the UK market fared directly compared to other countries in 2021 as most figures are yet to be released. However, analysts said that the UK's ELT sector had benefited from the government's decision to open borders earlier than some competing countries.
Last week, Malta's ELT sector reported that while its student numbers had increased in 2021, it was still lagging behind pre-pandemic levels.
"We and you, our members, are going to have to work really hard to regain our position as the number one destination to learn English in the world," Gray said to attendees.
But, as Mark Rendell, CEO at International House and Chair of English UK, told The PIE News, there is a "sense of solidarity" among members when it comes to tackling the challenges ahead.