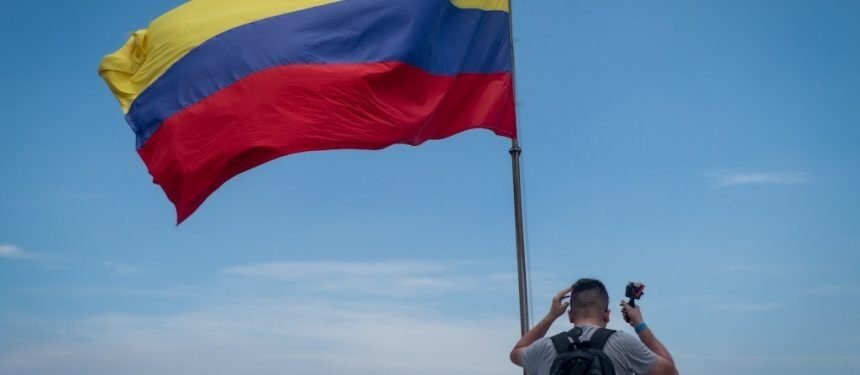 The UK ambassador to Colombia announced the news via Twitter on October 18.
"It is obviously very welcome news that students from Colombia will be able to come to the UK to learn English and experience all we have to offer much more easily," Annie Wright, marketing communications director at English UK, told The PIE News.
"Colombia in particular has been an important market for many of our members," she continued.
In his tweet, British ambassador to Colombia George Hodgson said, "the UK is waiting for you".
A document shared on LinkedIn by Marco Magalhaes, associate sales and business development director of the New College Group, said that the British Embassy of Bogotá was "delighted to share" the news.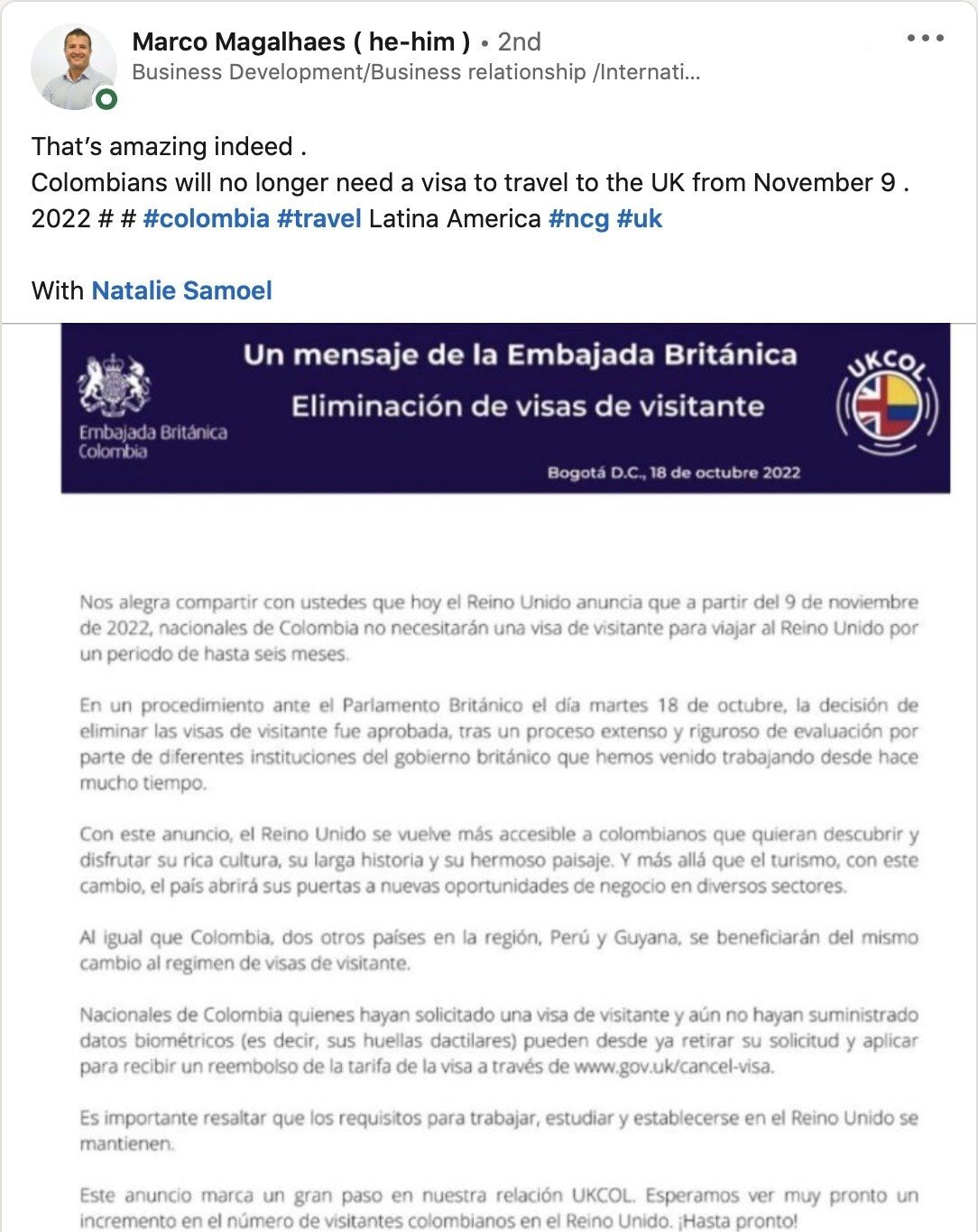 "In proceedings before the British Parliament on Tuesday, October 18 2022, the decision to eliminate visitor visas was approved after an extensive and rigorous evaluation process by various institutions of the British government that we have been working with for a long time," the document reads.
Magalhaes himself told The PIE that an increase in enrolment from Colombia could even be seen "in the next three months".
"We saw big excitement after the announcement was released by local news. The UK will be again a strong market for Colombia," he said.
"The UK will probably come back to its popularity and chosen destination status so we will have more Colombians in our UK school. The fact other destinations are taking longer than expected to issue visas for language students means the UK will also become a competitive and stronger market among agents in Colombia, due to its facilities, great quality of educators and variety of great locations in the UK," Magalhaes explained.
"The UK will be again a strong market for Colombia"
The document also states that Guyana and Peru will also benefit from the decision, with their visitor visas also being scrapped.
"This is a great opportunity for UK institutions to get some part of the market," Veronica Bustamante, director at Grasshopper, told The PIE.
"I also believe that will be good for professionals looking for short executive programs, and summer programs in the UK will rise a lot and perhaps will affect summer programs in the US and Canada," she predicted.
"With this announcement, the UK will become more accessible to Colombians that want to discover and enjoy its rich culture, its long history and its beautiful landscapes. And as well as tourism, the country will open its doors to new business opportunities in countless sectors," the document continued.
Those opportunities for the ELT sector could be extremely fruitful, as Magalhaes detailed, but may take longer than hoped, according to SpeakUp London CEO Farhan Quraishi.
"The news has been well received amongst ETOs and students, however, due to the Peso still not reaching pre-pandemic levels the sentiment is that little will change in the near future in student booking numbers," he said.
"Of course we will see an eventual uptake in visitors to the UK with less red-tape and a significant saving on application fee and other associated costs for short courses.
"Colombian nationals who visit friends, family and tourism will most definitely translate into an increase in bookings, but marginally," Quraishi added.
It was announced in June that 2021 had been an encouraging year for Colombians wanting ELT, having contributed 1,832 students in 2021, and was labelled a "booming market for English language training" by EnglishUSA head Cheryl Delk-Le-Good.
In Canada, Colombia is also in the top 10 source countries for ELT, according to agencies surveyed in researched conducted for Languages Canada by BONARD.
Australia, however, lost some of its Latin American market share in ELT to Canada, possibly helping Canada's encouraging performance. But, with the UK now easier to visit, some predict that Colombians may change their minds about destination countries.
"It's a positive step towards showing the UK as an open and welcome destination"
"According to ETOs and students, the biggest pull factor for other study destinations over the UK still remains the ability to work part-time whilst studying. It's a positive step towards showing the UK as an open and welcome destination; however the fact remains that other destinations such as Ireland or Canada will always have the competitive edge until work rights are permitted," Quraishi concluded.
The document goes on to say that Colombians who have already applied for a visitor visa to enter the UK but have not yet supplied biometric data, such as fingerprints, can now withdraw their application and request a refund for the visa fee by visiting the government's website.
It also stresses that requirements for work, study (university programs) and settlement in the UK are still in effect.
"This announcement marks a big step in the UK-Colombia relationship. We hope to see an increase in the number of Colombian visitors to the UK in due course. See you soon!" the document concludes.