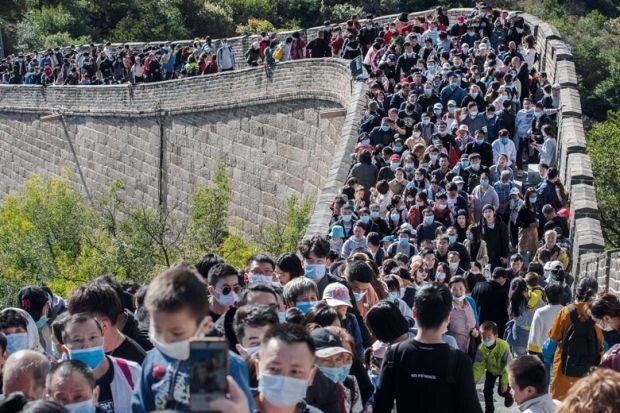 Some 450,000 foreign learners have spent months waiting to resume their studies in the country, with border entries having ground to a halt since the onset of the Covid-19 pandemic. In late August, students hoping to return to China received the strongest signal yet that Beijing was ready for them, and by September, some two dozen countries – including the recent additions of India, Malaysia and Thailand – had received permission for their students to apply for a Chinese X1 study visa.
But even as Beijing appeared to have given the official go-ahead for students' return, universities now seem to be the source of the bottleneck.
On social media, dozens of students said they were still waiting on their institutions for official papers. Times Higher Education spoke to students at six different Chinese universities, who agreed to talk under the condition they would not to be identified given concerns that this might disrupt their visa process.
One student at a Beijing-based public research institution, the University of International Business and Economics (UIBE), said it still was not giving some 60 overseas students the option to come to campus for in-person classes.
"First they were ignoring our emails for months…then they said that they're not ready right now," the student said, adding that the university noted "there's a lot of students" wishing to return, so getting them back to China would take a "long time".
A student at the University of Science and Technology of China, a public research institution in Anhui province, said administrators had explained that they could not provide visa documents until next semester.
Another student at the institution said that "while the embassy has told me they're ready to accept my visa application, I'm still waiting for the JW201 form" to apply for a study visa. Still, he believed the hold-up might not be the fault of administrators.
"The university has said that the documents are yet to be signed by the authorities, but that they're willing to invite us as soon as that happens," he said.
Students at the Ningxia Medical University and Jiangnan University also reported delays in getting documents from their institutions, as did a student at Shanxi University, who claimed that administrators had said they would be unable to receive overseas learners until winter.
Grace Zhu, China branch director at the higher education consultancy Bonard, told THEthat the problem appeared to be widespread.
"It is likely that many institutions are afraid to accept international students for the time being because of uncertainty about the domestic pandemic situation or the pandemic prevention policies of Chinese universities," she said.
While "in principle, the government has relaxed the policy" for incoming overseas students, this might not translate directly into immediate arrivals, she said.
"The pandemic situation in provinces and regions where Chinese universities are located may directly affect whether the universities can provide the necessary documents to support international students," said Ms Zhu.
She emphasised that while other countries were relaxing their pandemic restrictions, it was important to remember that China was still adhering to a strict "zero-Covid" policy.
"Welcoming international students to China does not mean that China [has] relaxed its pandemic prevention and control measures."