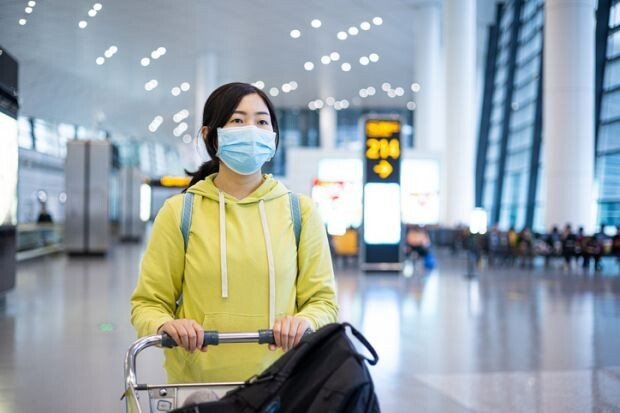 On 20 June, Li Jiming, the Chinese ambassador in Bangladesh, announced that China was planning to allow international students to return, stating that Bangladeshis would be "first in line".
That same day, Pakistan's education minister, Rana Tanveer, accompanied more than 100 China-bound students – the first batch from Pakistan – to the airport in Islamabad ahead of their flight.
Yet halfway through 2022, foreign students hoping to return to China seem, by and large, to be in the same boat they were in when the year began: no closer to returning to their disrupted studies.
But has Beijing's relentless pursuit of a zero-Covid policy dampened students' interest in attending universities in the country? Times Higher Education spoke to several analysts about the prospects of international student flows resuming.
At a time when much of the world appears to be moving into pandemic recovery mode, loosening border restrictions and mask mandates, China has barely opened the door a crack. Of the nearly 500,000 international students in the country before Covid, a small fraction have returned – and that's not about to change any time soon, analysts said.
"We don't believe that this year will witness a surging inflow of international students. We see no signals of loosening [the] zero-Covid policy," said Claudia Wang, a partner at the education consultancy Oliver Wyman. "That means there will still be strict quarantine provisions and the international air routes capacity will not fully recover."
Yet she was positive about Chinese universities' resilience. "I'm not too worried [in the] mid- to long run, as long as China improves the whole ecosystem supporting international students," said Ms Wang.
Grace Zhu, China branch manager at the higher education consultancy Bonard, echoed this sentiment. "I believe that after the situation is stable and the border is gradually opened, foreign students will regain confidence and interest," she said, adding that the quality and the "cultural background" of Chinese universities were "still the main factors" attracting foreign students.
"I do believe most of those countries would still send students to China even with temporary obstacles, especially countries along the Belt and Road Initiative," said Ms Zhu.
But those hoping for a speedy return may be disappointed. In 2018, the last year in which China provided official data on international enrolments, it counted 492,000 foreign students in the country. The largest group was from Korea, with about 50,000 students – who have since been allowed to re-enter the country.
But its next largest cohorts have yet to return. Some 29,000 Thai students, 28,000 Pakistani students and 23,000 from India are still waiting for the green light, as are sizeable contingents from the US and Russia.
In the meantime, China should be working to ensure that foreign students are a priority once its borders do open up, analysts said.
Ms Wang noted that even before Covid, the growth in new international enrolments had slowed, prompting Beijing to realise it could "further enhance degree programme quality [and the] nationality mix of international students", and boost full-time degree enrolment. She was confident that "more best-of-breed programmes, better job placement pathways and visa policy" would also help to attract more students from abroad.
Miguel Lim, senior lecturer in education and international development at the University of Manchester, added that the country could work to counter the effect of negative media reports about China's "sudden imposition" of Covid lockdowns, including coverage of difficulties getting food deliveries, which he said could damage the country's image in the long run.
"Even relatively isolated new events like these can have an effect on the perceptions of students," he noted. But he said Beijing could help by putting in place support measures for international students, reassuring them that "they will be suitably cared for in the case of sudden lockdowns".
Yet for now at least, many foreign students appear undeterred. A representative of the China International Student Union, a group lobbying for international students to return to the country, was upbeat about China's gradual reopening.
"Things are looking optimistic as many embassies are updating their visa policies and sharing the documents needed for a [study] visa," they said, adding that China continued to draw students with its "increasingly higher-ranking universities" and more scholarship opportunities.
Inevitably though, if Beijing continues its current trajectory for long enough, they warned, some students may look elsewhere. Those who choose China now must be both determined and patient. "They would be signing up for online classes with no return date in sight."